Inclement weather is one of the first things that drives runners inside. When the rain hits, or the trails turn into sludge, it's really easy to lose training momentum. But one strategy that can help is equipping yourself with the right shoes. A truly dedicated runner can benefit from a pair of trail runners that easily switch between different terrain types, handling rock, gravel, mud, ice, snow, and even sand with the same elegance. The best running shoes for mixed environments tackle all of this, and more. Here are our top picks for mixed environment running.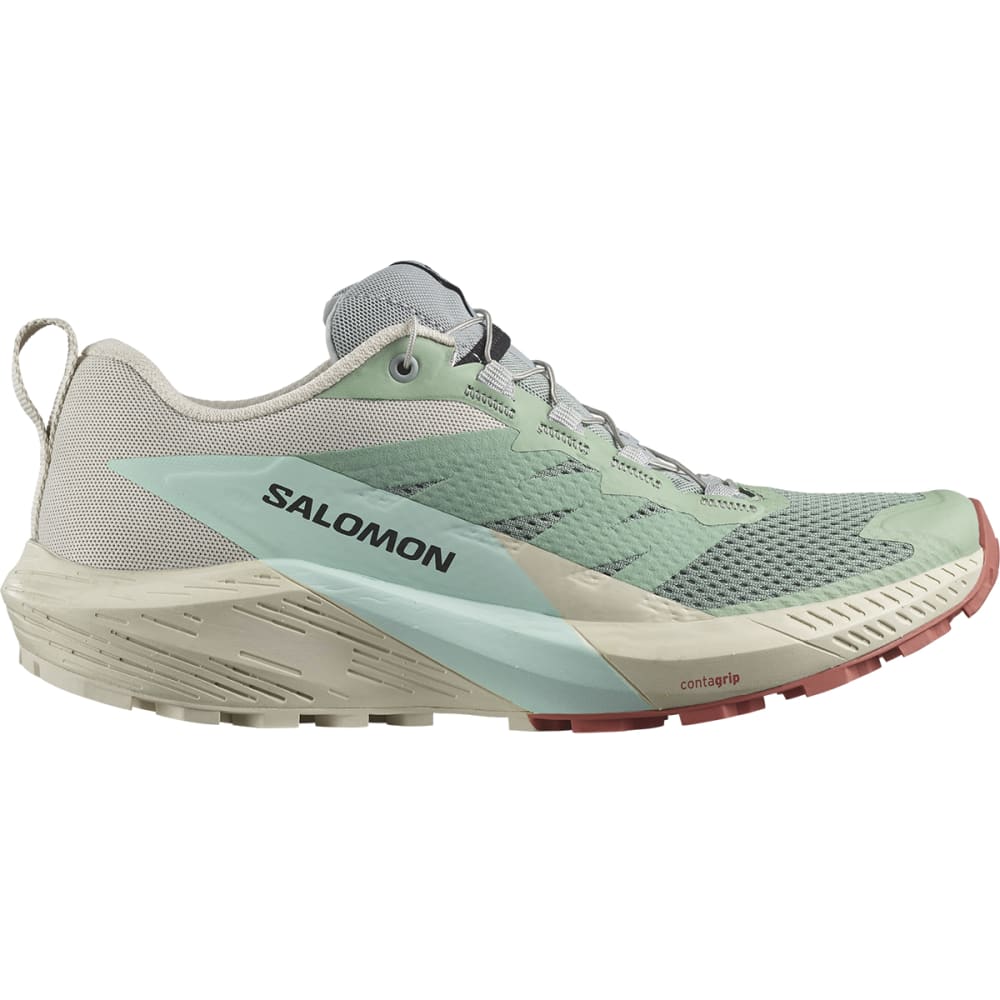 1. Salomon Sense Ride 5
The Salomon Sense Ride 5 is an ideal pick for runners who need an ace. This is a trail runner that does it all. From tackling short to long distances, to easily adapting to mixed terrain, this trail runner accommodates athletes in both technical and non-technical environments.
The Salomon Sense Ride 5 also features moderate cushioning to support comfort over the course of the day. While some trail runners offer a bare-bones design, this product keeps foot relief in mind. It's also responsive, it comes with Salomon's iconic quicklace system, and it provides enough rigidity to protect your feet.  But this shoe truly stands out when it comes to its grip. While the traction pattern on the Sense Ride 5 doesn't look particularly special, the rubber choice performs exceptionally well on rock, roots, and other slippery terrain.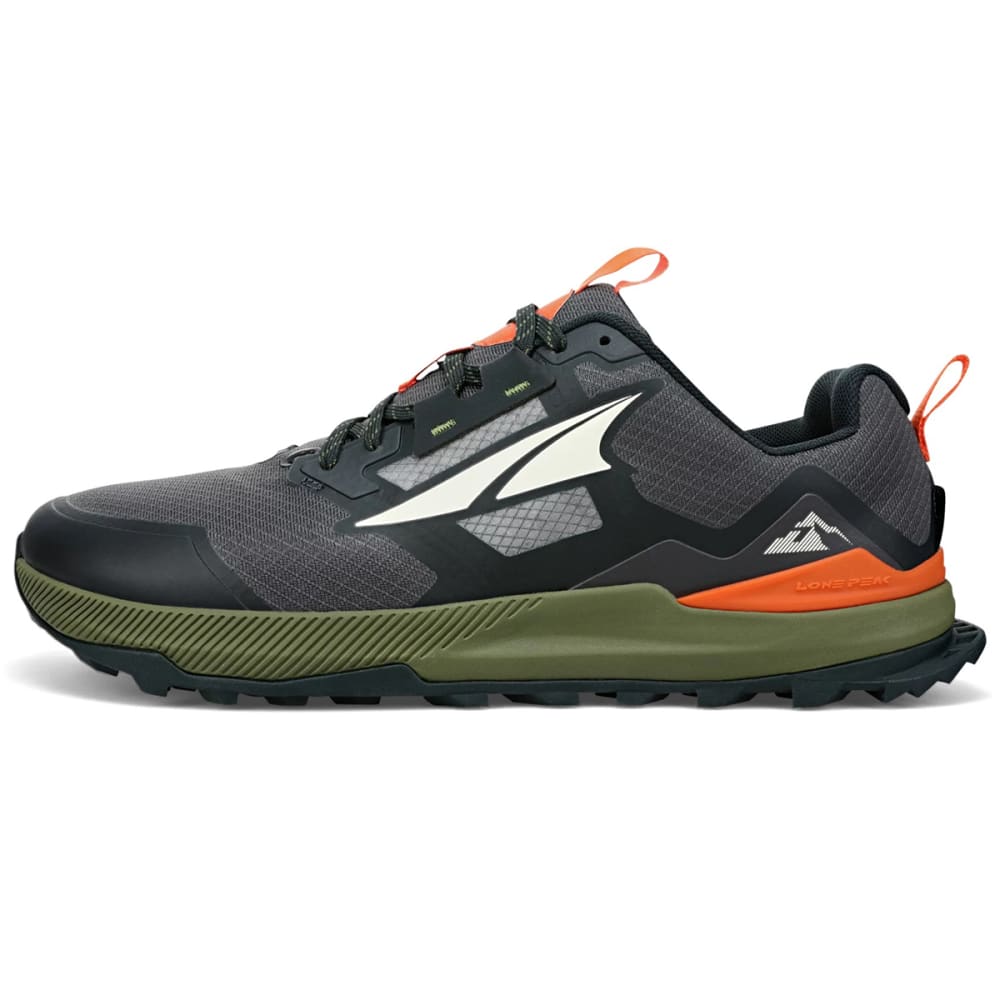 2. Altra Lone Peak 7
Those of us with picky feet often struggle to find a shoe that accommodates one specific environment, let alone multiple. For people like us, the Altra Lone Peak 7 is a stand-out product. These shoes provide users with extra toe space, preventing those hated pinky blisters. The extra space also makes them a great option for long days since they'll accommodate natural foot swelling with ease. And these shoes even come with the classic zero drop platform, allowing your feet to move naturally as you run. Built with aggressive tread and plenty of interior space, these shoes are the ideal pick for trail runners with sensitive feet.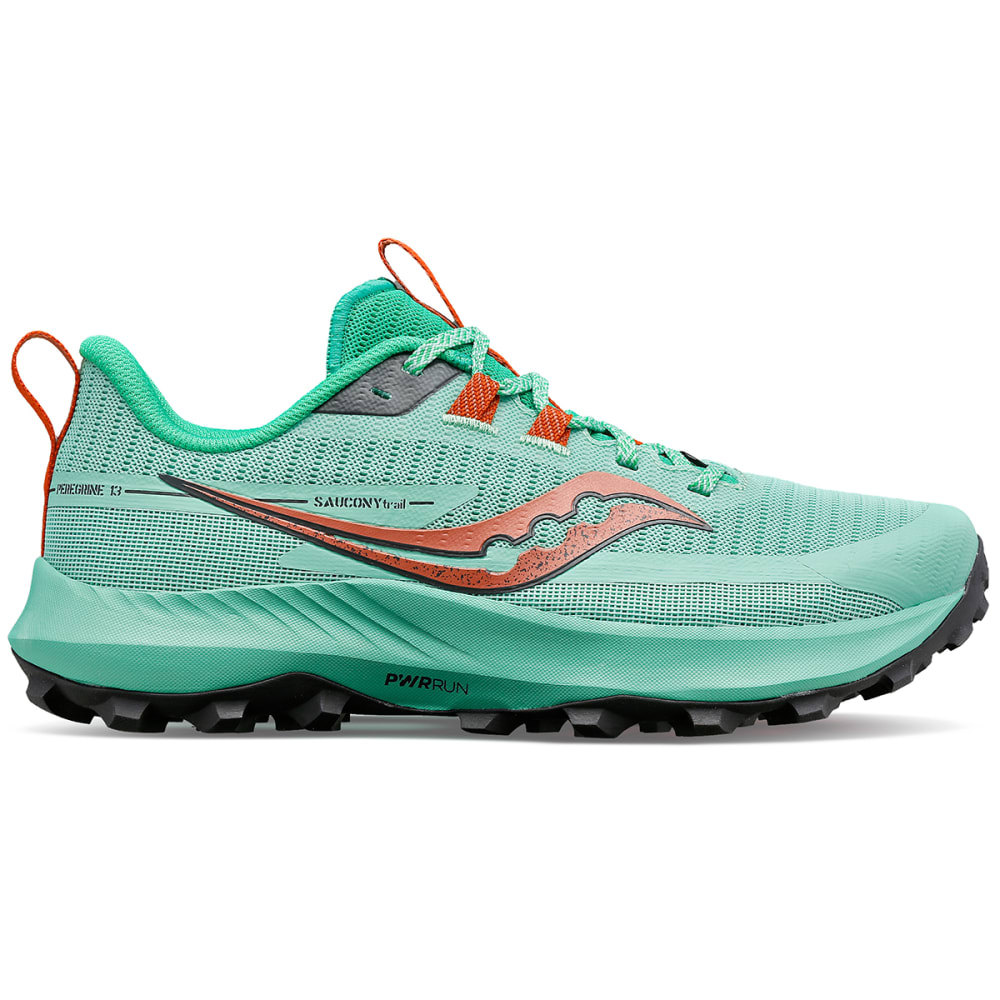 3. Saucony Peregrine 13
Known for its aggressive tread, the Saucony Peregrine is one of the best trail runners on the market for steep, and slippery conditions. The lugs on these shoes are nearly unmatched, allowing runners to take an aggressive approach to the trail. Their sheer size also allows them to shed mud efficiently. Plus, this shoe comes with a built-in rock plate for added protection. While the Saucony Peregrine is a go-to shoe for grisly environments, it also performs well in dry, stable conditions. As the lightest shoe on the list, the Peregrine is also a great option for those who love speedwork since it sheds the ounces for an enhanced performance.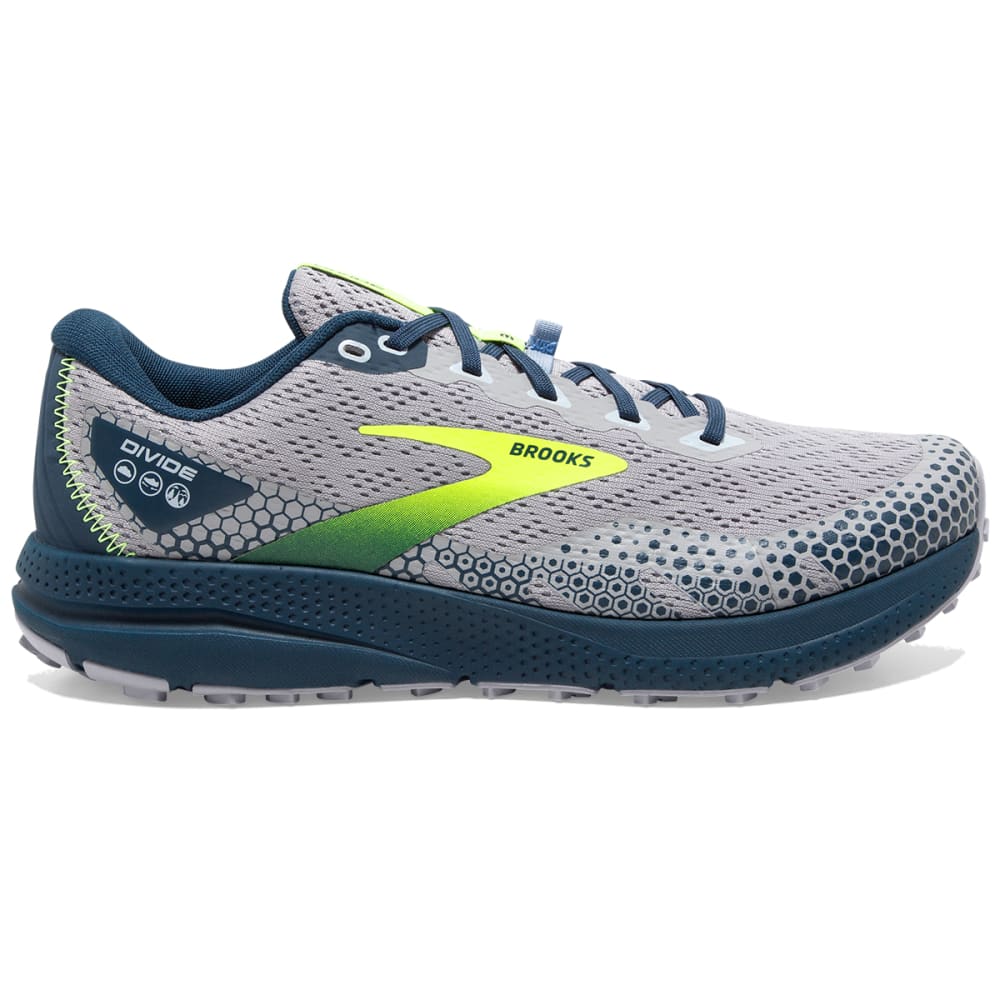 4. Brooks Divide 3
Brooks has led the running industry for many years, outfitting some of the best athletes in the world. And it's no wonder why. The Brooks Divide 3 is comfortable and cushioned for casual wear. But it's also supportive, indestructible, and it performs well in technical environments. Like the Brooks Cascadia, the Divide 3 handles long mountain days. But its superior cushioning accommodates all day comfort no matter where you are.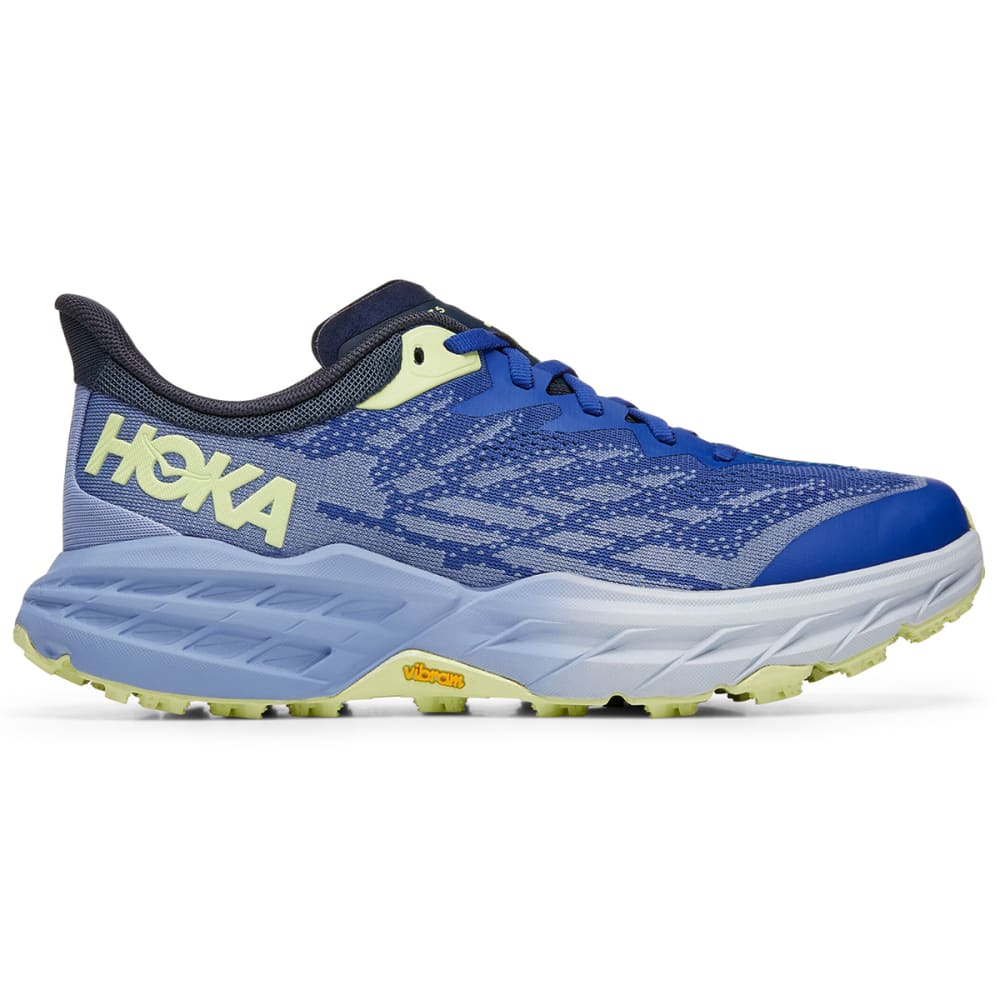 5. Hoka Speedgoat 5
This list wouldn't be complete without the Hoka Speedgoat. This shoe has been winning runners over since its initial release in 2015. Best known for its ample cushioning, this shoe is ideal for sensitive feet. It easily accommodates use in sharp and technical environments, then switches back to casual ones. Those who gravitate towards this shoe tend to appreciate the bounce and return that it provides.
Although the grip isn't quite as aggressive as the Saucony Peregrine, this is one area in which the Speedgoat excels, making it a great pick for technical users. Also of note is that the newest iteration of the Hoka Speedgoat isn't extremely flexible, which could make it a good option for those who are injury prone. The Hoka Speedgoat 5 is even made with waterproof materials in order to keep the moisture from penetrating the protective fibers.
---
Mary Beth began her journey in the outdoors while thru-hiking the Appalachian Trail in 2015. She soon went on to backpack the Colorado Trail, and part of Nepal's Annapurna Circuit. Today, she resides in North Carolina where she can commonly be found rock climbing, surfing, or backpacking. Some of her recent work can be found in Outside and Backpacker Magazines.
All author posts