A typical trad climbing kit starts with five key pieces of gear: a climbing rope, harness, helmet, climbing shoes, and a "trad rack" (i.e., specific gear like stoppers and cams that a climber needs to protect themselves on a route). Helping supplement that rack and adding critical gear around it are fantastic ways to keep the trad climber in your life sending year-round. Here are 10 pieces of rad trad-related gear that are the perfect stocking stuffers, all for $50 or less.
1. Chalk
Chalk dries moisture from climbers' hands and gives them a better grip on the rock. For many climbers, it also provides psychological relief—with chalking up doubling as a reminder to breathe, look ahead for the next piece of gear, or plan their next move. Black Diamond Eco Gold is a welcome addition to any climbers' kit or stocking and is available in three quantities: 100g, 200g, and 300g.
A chalk bag—like the Petzl SAKA—is essential for carrying chalk, and since they tend to get beaten up climbing and are commonly forgotten at the rock gym, they also make a wonderful stocking stuffer. Even the best-equipped climbers can't complain about having a backup chalk bag.
2. CAMP Tri Cams
Modern spring-loaded cams have taken a prominent place on the rack of today's trad climber, however, tri-cams remain popular tools for protecting everything from Gunks horizontals to Whitehorse pockets. Tri-cams are easy to place but often tricky to remove; consequently, it's common for them to get left behind or need replacement—making them a great gift at a relatively affordable price. Tri-cam sizes .25, .5, and 1 are all popular sizes with New England trad climbers.
3. Black Diamond Nut Tool
Speaking of trad gear, most climbers' nut tools are pretty janky from scratching around in cracks to rescue pieces of protection that have wiggled in a bit too far. Help out the climber on your list with a new nut tool, like the Black Diamond Nut Tool, which also serves as a bottle opener for popping post-send beers.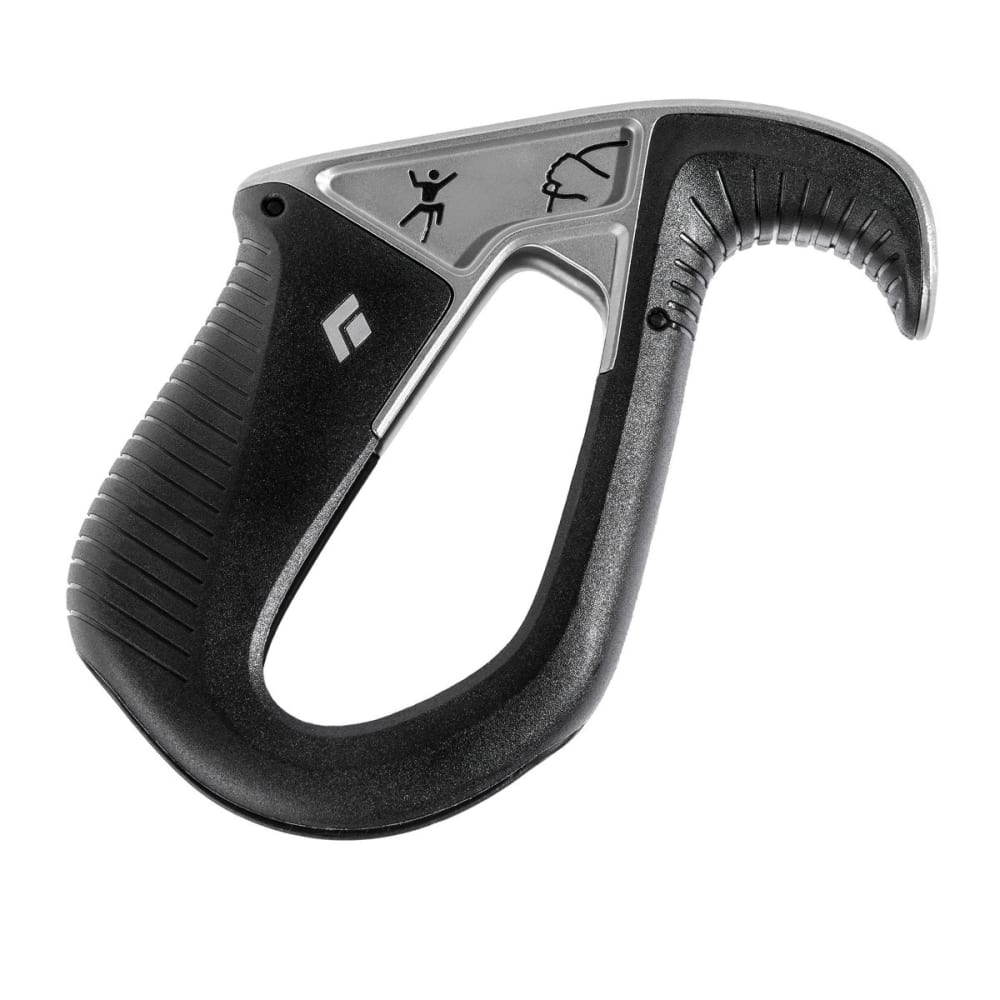 4. Black Diamond ATC Pilot
A belay device like the Black Diamond ATC Pilot will put a smile on the face of the climber on your list, not just when they unwrap it, but every time their climbing partner hangs on the rope a little too long. Not just convenient, the assisted braking, smooth lowering, and wide range of ropes it works with can also make your climber safer while projecting single-pitch routes like those found at New Hampshire's Echo Crag.
5. Black Diamond GridLock Screwgate Carabiner
Most trad climbers spend almost as much time belaying as they do climbing. While they'll agonize over everything from their shoes to their helmet to their rope, typically little thought is given to the carabiner they use with their belay device. The Black Diamond GridLock Screwgate Carabiner is designed specifically to work with belay devices and prevent cross-loading, a potentially dangerous occurrence when belaying (when the carabiner rotates in the belay loop and is loaded on its minor—and less strong—axis while also resting the gate against the loop).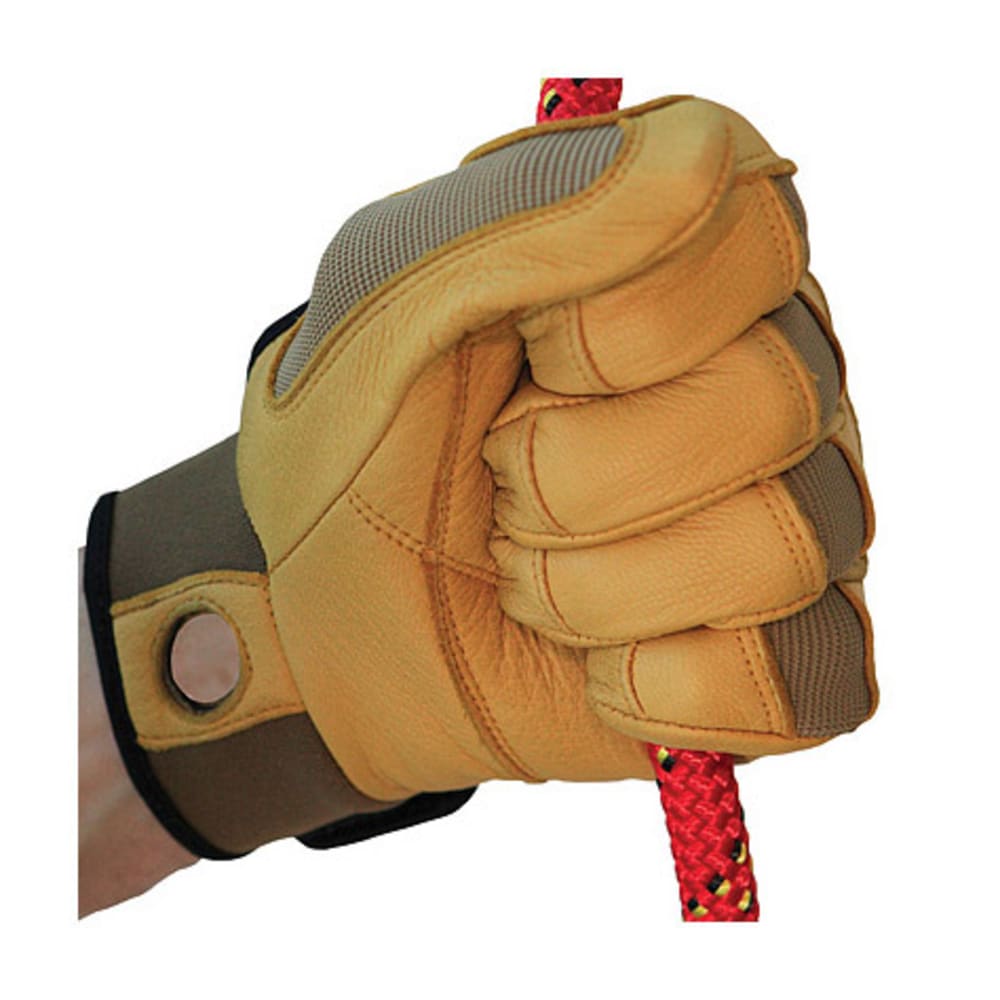 6. Petzl Cordex Belay Gloves
Give your favorite trad climber's hands a break with a new set of belay gloves, like the Petzl Cordex Belay Gloves. Handling climbing ropes is tough on climbers' hands, and even if the climber you're shopping for has a set of gloves, they wear out quickly—especially when rigging numerous rappels on multi-pitch classics like Lost in the Sun, lowering your partner off of a free-standing tower like the Eaglet, or belaying a buddy as they jam cracks at Pawtuckaway.
7. CAMP Swing Dynamic Belay Lanyard
Whether the trad climber in your life is sending rad single-pitch classics at Crow Hill or ascending multi-pitch routes like Little Finger on Lake George, a lanyard for connecting to the anchor while they rig the rappel is a great way to up their efficiency and keep them safe. The CAMP Swing Dynamic Belay Lanyard is easily adjustable for positioning at the anchor and accommodates almost every style of locking carabiner.
8. Locking Carabiners
Whether connecting to an anchor or belaying, locking carabiners are a core part of every trad climber's kit. Since they get worn with regular use, a refreshed set of lockers is sure to be appreciated. The Petzl Attache Carabiner is a long-time favorite.
9. New Slings
Used for everything from anchoring to a tree to extending a piece of gear to minimize rope drag, slings are a critical part of a trad climber's kit. They come in two styles (Dynex and nylon) and multiple lengths, with the 60 cm and 120 cm lengths being the most popular. A few new Black Diamond Dynex 60 cm Runners will be sure to bring a smile to your trad climber's face this holiday season. For an even better reaction, pair each sling with two non-locking carabiners like the classic Black Diamond HotWire Carabiner so that they can transform the slings into alpine draws.
10. A Guidebook
Every climber needs inspiration, and there's no better way to get that inspiration than flipping through a guidebook and looking for routes to climb. Hook up the trad climber in your life with a guidebook to the Northeast's trad climbing mecca—the Shawangunks in New Paltz, New York.
---
Tim and Doug met long ago at the Eastern Mountain Sports in Canton, Massachusetts. Bonding over a love of slick Quincy Quarry granite, White Mountain sufferfests, and scheming up adventures while folding tee-shirts, today Tim and Doug collaborate to write about their favorite outdoor activities and occasionally get nostalgic about tee-shirt tables.
All author posts